The growing issue of food intolerances
The number of people who believe they have a food intolerance has risen dramatically over recent years, but it's hard to know how many people are truly affected.
Intolerances include food stuffs, wheat, dairy, and nuts (including chemicals involved in food production) as well as airborne particles such as pollen and dust mites.
Typical symptoms of intolerance include digestive issues including bloating, excess wind, diarrhoea, as well as fatigue, headaches and skin irritations such as eczema.
The consequences of suffering from these symptoms can be embarrassing, distressing and uncomfortable.
Sources: NHS UK, Food Standards Agency UK
Receive your report in just 7 days
Your diet could be adversely affecting your health and wellbeing
Find out with our tests, possible catalysts from 970 items including food and non-food items.
Free guidance on starting and monitoring progress on elimination diets.
Our individual tests
Test for individual use. *Return postage charges apply.
Our couples tests
Test for two people. *Return postage charges apply.
Our family tests
Test for four people. *Return postage charges apply.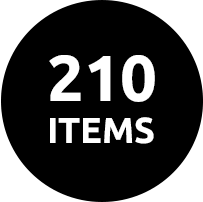 210 ITEM TEST
THIS TEST INCLUDES:
210 of the most common food items including wheat, dairy and meats

Test for one person
*Return postage charges apply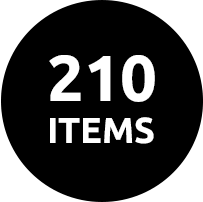 210 ITEM TEST
THIS TEST INCLUDES:
• 210 of the most common food items including wheat, dairy and meats
• Test for one person