Summer is coming to the end, which means there is no more time for BBQ's or Ice Creams, and it is time you start altering your diet. With us now preparing for Winter, we would like to help you alter your diet accordingly thanks to intolerance testing. Scroll down to find out how we think altering your diet and intolerance testing will benefit you when changing your diet in preparation for Winter.
Stay hydrated in the cold weather
Make sure you stay hydrated throughout the cold weather as the lack of sunlight can actually cause us more harm than we think. Sunlight doesn't just help us feel good! At TMI Testing, we think you should stay hydrated and find your nearest hydration station wherever you go. Following NHS guidelines, drinking between 6-8 cups of water should see hydrated enough to operate at optimum health. It will also help you to flush out any toxins in your body which you do not want. Lastly, if you are a keen caffeine consumer, then you should make sure you drink water after drinking your caffeinated drink.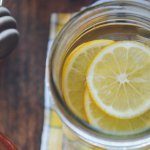 Eat Lots and Lots of Protein
Protein is good for you. It builds up your muscles, makes you stronger and makes you feel much better about yourself. A great source of protein? Salmon! The proteins carry plenty of acids which are perfect for you, and not only are they beneficial for your body, they are also beneficial to your mind. They are also great for dealing with intolerances as it will help you to beat fatigue, which is a common symptom of a food intolerance.
Intolerance Testing is beneficial
Intolerance testing can be extremely beneficial to you, especially if you are experiencing a variety of intolerance symptoms. Taking an intolerance test can help you to avoid any potentially troublesome foods. Identifying your symptoms will mean that during the winter, you will not be relying on takeaway food, and will not feel ill during the Winter.
Thinking of intolerance testing? Head over to www.tmitesting.com and take a look at our variety of tests. If you would like to know more, our customer service advisors are always happy to help.